Reserve of currencies

AdvCash USD

Bitcoin - BTC

Dash - DASH

DOGE - Dogecoin

Ethereum - ETH

HUMO UZS

Litecoin - LTC

Monero - XMR

Payeer USD

Perfect Money USD

Qiwi RUB

Ripple - XRP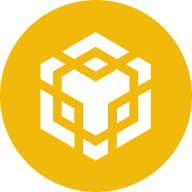 Smart Chain - BNB

Tether USD - BEP20

Tether USD - TRC20

Tron - TRX

UZCARD UZS

Alfa Bank RUB

ВТБ Банк RUB

Card RUB

МИР

Sberbank RUB

Tinkoff Bank RUB
5317.33 $
0.0001 ฿
4.8373 D
307341.0665 D
0.2568 ETH
38799828.05 so'm
2889.8649 L
2793.2963 XMR
495.39 $
7460.87 $
856108.59 p.
228029.3319 XRP
205.7822 BNB
76321.42 $
20363.19 $
14467.008 TRX
38799828.05 so'm
857861.11 р.
857861.11 p.
857861.11 p.
857861.11 р.
857861.11 p.
857861.11 p.
Exchange Ripple (XRP) on Monobank UAH
There are temporary delays with payments to some cards .
In order to counteract the legalization of proceeds from crime and the financing of terrorism, the exchange office conducts an AML check of transactions received from customers.
If the transaction is identified as high-risk, the exchange office may suspend the exchange operation until verification is carried out in accordance with international and local standards (legislation).
Transactions are blocked until the AML/KYC procedure is completed .
1) The total risk level exceeds
40%
;or
2) There are dangerous sources
(Darknet Service, Darknet Market, Child exploitation, Enforcement Action, Exchange Fraudulent, Gambling, Illegal Service, Mixer, Ransom, Sanctions, Scam, Stolen Coins, Terrorism financing, Other )
;