Reserve of currencies

AdvCash USD

Bitcoin - BTC

HUMO UZS

Litecoin - LTC

Payeer USD

Perfect Money USD

Qiwi RUB

Ripple - XRP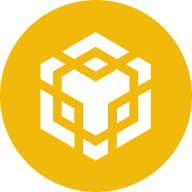 Smart Chain - BNB

Tether USD - BEP20

Tether USD - TRC20

Tron - TRX

UZCARD UZS

Card RUB

Sberbank RUB

Tinkoff Bank RUB
485.09 $
4.44536218 ฿
56481.08 so'm
26.02457721 L
477.62 $
1150.03 $
91896.07 p.
474.580735 XRP
4.4697553 BNB
955.87 $
51238.32 $
11108.738 TRX
56481.08 so'm
92084.19 p.
92084.19 p.
92084.19 p.
Exchange Tether USD ERC20 on Bitcoin
In order to counteract the legalization of proceeds from crime and the financing of terrorism, the exchange office conducts an AML check of transactions received from customers.
If the transaction is identified as high-risk, the exchange office may suspend the exchange operation until verification is carried out in accordance with international and local standards (legislation).
Attention!
Trading and investing in Bitcoin is risky and can lead to loss of money made in full . Before making transactions you should familiarize yourself with the risks of cryptocurrency they are .
Attention!
Exchange is made automatically and takes from 1 to 5 minutes around the clock .
Exchange will be processed during business hours when STATUS operator ONLINE.