Reserve of currencies

AdvCash USD

Bitcoin - BTC

HUMO UZS

Litecoin - LTC

Payeer USD

Perfect Money USD

Qiwi RUB

Ripple - XRP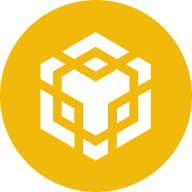 Smart Chain - BNB

Tether USD - BEP20

Tether USD - TRC20

Tron - TRX

UZCARD UZS

Card RUB

Sberbank RUB

Tinkoff Bank RUB
485.09 $
4.44536218 ฿
56481.08 so'm
22.47735433 L
477.62 $
1150.03 $
91896.07 p.
474.580735 XRP
4.4697553 BNB
955.87 $
51650.49 $
11108.738 TRX
56481.08 so'm
92084.19 p.
92084.19 p.
92084.19 p.
Fill up Perfect Money USD on Sberbank RUB
Attention!
Exchange is made automatically and takes from 1 to 5 minutes around the clock .
Exchange will be processed during business hours when STATUS operator ONLINE.
---
Attention!
Registration is not required.
After creating the exchange, you will need verify the card and phone number .
The verification process will take a few minutes and it is need only one time to each new card .
After creating the exchange, follow the instructions.
---
For the operation your account
PerfectMoney
must be
verified
.