Reserve of currencies

AdvCash USD

Bitcoin - BTC

HUMO UZS

Litecoin - LTC

Payeer USD

Perfect Money USD

Ripple - XRP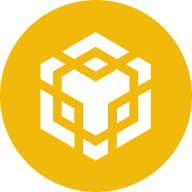 Smart Chain - BNB

Tether USD - BEP20

Tether USD - ERC20

Tether USD - TRC20

UZCARD UZS
41.26 $
7.09064565 ฿
4228733.06 so'm
3.4071324 L
611.95 $
981.29 $
72.006573 XRP
0.00826292 BNB
26.25 $
53.92 $
19694.97 $
4228733.06 so'm
Fill up Tether USD ERC20 on Privat Bank UAH
Если у Вас не получилось оплатить с первого раза, попробуйте несколько раз, on данный момент наблюдаются проблемы с приемом обменными пунктами средств от ПриватБанка, это вызвано тем, что работа с интернет-биржами и онлайн-сервисами со стороны банка ограничена.
Attention!
Exchange is made automatically and takes from 1 to 5 minutes around the clock .
Exchange will be processed during business hours when STATUS operator ONLINE.