Reserve of currencies

AdvCash USD

Bitcoin - BTC

Dash - DASH

DOGE - Dogecoin

Ethereum - ETH

HUMO UZS

Litecoin - LTC

Monero - XMR

Payeer USD

Perfect Money USD

Qiwi RUB

Ripple - XRP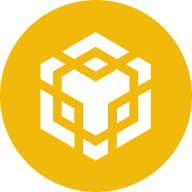 Smart Chain - BNB

Tether USD - BEP20

Tether USD - TRC20

Tron - TRX

UZCARD UZS

Alfa Bank RUB

ВТБ Банк RUB

Card RUB

МИР

Sberbank RUB

Tinkoff Bank RUB
5317.33 $
0.0001 ฿
4.8373 D
307341.0665 D
0.2568 ETH
38799828.05 so'm
2889.8649 L
2793.2963 XMR
495.39 $
7460.87 $
856108.59 p.
228029.3319 XRP
205.7822 BNB
76321.42 $
20363.19 $
14467.008 TRX
38799828.05 so'm
857861.11 р.
857861.11 p.
857861.11 p.
857861.11 р.
857861.11 p.
857861.11 p.
Exchange HUMO UZS on Tron TRX
Attention!
Trading and investing in Tron is risky and can lead to loss of money made in full . Before making transactions you should familiarize yourself with the risks of cryptocurrency they are .
Attention!
Exchange is made automatically and takes from 1 to 5 minutes around the clock .
Exchange will be processed during business hours when STATUS operator ONLINE.
---
Attention!
For the operation in the direction you necessery
authorize
or
sign up
.
Verify identity document : selfie with a document in hand and an inscription a-exchange.com.
Verify address : utility bill, bank statement, passport page or other document confirming the address of residence .
---
After creating the exchange, you will need
verify the card and phone number
.
The verification process will take a few minutes and it is need only one time to each new card .
After creating the exchange, follow the instructions.
---