Reserve of currencies

AdvCash USD

Ethereum - ETH

Payeer USD

Perfect Money USD

Ripple - XRP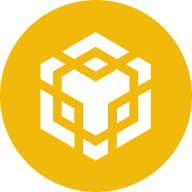 Smart Chain - BNB

Tether USD - BEP20

Tether USD - ERC20

Tether USD - TRC20

Tron - TRX
1227.07 $
23.7524 ETH
59.96 $
7865.78 $
120107.322893 XRP
11.5768 BNB
307.38 $
2261.47 $
29781.32 $
439120 TRX
Exchange Smart Chain BNB in Moscow – USD
In order to counteract the legalization of proceeds from crime and the financing of terrorism, the exchange office conducts an AML check of transactions received from customers.
If the transaction is identified as high-risk, the exchange office may suspend the exchange operation until verification is carried out in accordance with international and local standards (legislation).
The office is situated in Moscow .
Выдача наличных осуществляется по предварительной записи.